Christa Campbell
LCSW
My experience began with 3 years of working with emotionally disturbed children in school settings. Since I earned my licensure in 2008 I have been a therapist at an agency that serves all ages with a focus on maintaining mental health and increasing life satisfaction regardless of diagnosis. My focus is on working with issues including depression, anxiety, anger, trauma, grief, mood issues, ADHD, recovery as well as others.
Cassie Winkenweder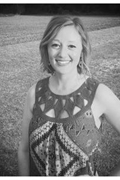 My clinical experience includes working with addictions, anxiety, depression, and life transitions. Through my experiences working with these populations, I believe the key to overall wellness is healthy relationships, both with yourself and others.
Tanika Johnson
LPC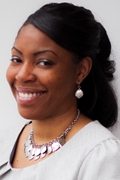 I specialize in alcohol and substance abuse and chemical dependency, addictions, trauma, sexual assault and human trafficking, domestic violence, crisis and behavioral health interventions, anxiety, mood disorders, anger and impulse control, and self-management coaching. I have a wealth of experience serving the special education community My counseling style encompasses cognitive behavioral therapy, reality theory and choice therapy, and existentialism.
Kris Bryant
LPC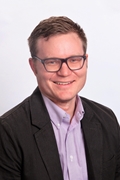 **Only able to see clients in Oklahoma. I help people find their reasons for living. I am a Licensed Professional Counselor and certified Life Coach . I do what I do because I love to share in the human experience and to affirm that which is good, true, and beautiful. The methods and techniques I use are research-based and effective in helping people to deal with stress, make better decisions, work through difficult emotions , improve relationships, and enhance quality of life.
Catherine Broom
LMHC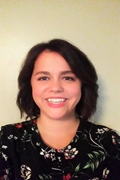 My focus is on working with individuals, couples and families affected by issues related to trauma, grief and loss, stress, life transitions and/or personal challenges. I can also help with difficulties related to anxiety, depression and mood imbalances.
Emily Treat
LMFT **Can only see clients in New York and PA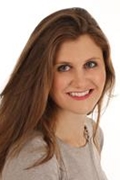 **Can only see clients in New York and PA If you are experiencing anxiety, depression, relationship struggles, or ambivalence about what directions to take in life and still feeling stuck, perhaps therapy could help get you back on track. I counsel individuals, couples, and families by emphasizing the importance of trust, honest communication, loyalty, and self-awareness while exploring new opportunities, healing past wounds, and striving for happier lives.
Kelly Turle
LISW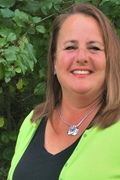 My name is Kelly Turle and I am so excited to have this opportunity to help you realize your true potential and purpose! I am a Nationally Certified Wellness Coach and a Licensed Independent Social Worker (LISW) in the State of Ohio and my Master's degree is from Case Western Reserve University. have been helping people for over 20 years to reduce their stress, realize their goals, gain insight and finally, put themselves on their own LIST!
Steven Maurno
LPC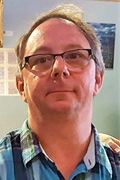 My name is Steven Maurno, and I am a Licensed Professional Counselor and and a Certified Sex Offender Treatment Provider in the state of Virginia with 15 years of experience. Counseling has been my second career, and my passion for this field drove me to complete my master's degree in professional counseling at Georgia Schools of Professional Psychology. I have provided services in many settings for adolescents through adults including outpatient, inpatient, and corrections.
Pamela Sollenberger
Certified Grief Counselor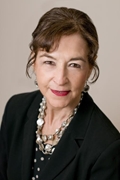 Pamela Sollenberger has 20 years experience in the field of grief and loss, serving many diverse populations. She holds a Master of Science degree in Counseling Psychology from California Lutheran University, Thousand Oaks, California. She is a Certified Grief Counselor from the American Academy of Grief Counseling, Warren, Ohio, and she serves as an advisory board member, and the American Academy of Bereavement, as an Advanced Facilitator.
Blythe TwoSisters
PhD Clinical Psychology, Certified perinatal mood and anxiety specialist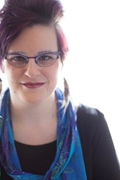 I'm Dr. Blythe TwoSisters and I offer therapy for pregnant women, mothers and women that are trying to or have tried to no avail to get or stay pregnant. I offer couple's counseling as well for these and other issues. I completed a doctorate in clinical psychology and am a certified perinatal mood and anxiety specialist. I have worked with traumatic brain injury patients and those suffering from PTSD. I also have supported those with chronic pain, depression, anxiety and low self-esteem.
Godfrey Sears
PsyD, NSPSYP

Apart from holding a Doctor of Psychology Degree (PsyD), Postdoctorate in Neuropsychology (NSPSYP), and the Postdoctoral Master of Psycho- pharmacology Program (MPP), Dr. Sears holds prestigious qualifications in over 10 specialist areas, thus gaining an unprecedented and very robust suite of Academic and Professional Credentials. He has accumulated al- most 28 years experience in a wide range of areas.
Nadirah Muhammad
MFT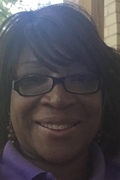 I'm a Marriage and Family Therapist trained in the US, and have a strong interest in cultural and family dynamics and like to explore the influence on the client behavior and thought processes-perspective, decision making and problem solving.
Robert McNeill
MA, CFES, CART, CLC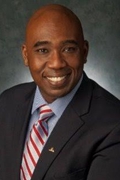 Robert McNeill has been helping individuals overcome their personal and professional problems for twelve years. He truly believes in the power each one of us has to change. Robert is a master level clinical sociologist, Certified Anger Resolution Therapist, Certified Family Education Specialist, and a Certified Life Coach. During his career, Robert has worked in law enforcement, finance, and mental health, giving him a diverse understanding of his client's day-to- day struggles and challenges.
Pamela Spears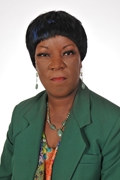 Dr. Spears' definition of counseling is eclectic in nature as well as gaining skill by practice. This skill draws on several learning theories, taking parts from each to make a meaningful substructure which has developed from formal study of learning theories such as behaviorism, developmental theory; brain based learning theories, right brain/left brain thinking and social. Dr. Spears combines the knowledge gained from study with her own experiences as a client, therapist, and observer.
Tracy Klemme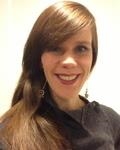 I use a family systems approach based on gaining an understanding of how we think, feel and behave in the systems we belong to. I use an integrated approach, structuring sessions applicable to the client's needs; therefore, therapy is a collaborative effort and exchange. Both past and present life experiences shape who we are. Sometimes it can be difficult to navigate the many roles we play. I hope that I can help ease any discomfort or pain you experience in your families and relationships.
Rachel Shanken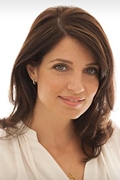 I'm ready to help you and I have powerful tools to support you through this time. In addition to my extensive mental health counseling training and experience, I also completed an intensive 650-hour mind-body holistic certification (embodiment work) that infuses all of the work I do, empowering you with the ability to eventually breathe easier, even in the midst of big changes and challenges. We'll remove the blocks that keep you from living the life you want by working at the root causes.
Jennifer Lipack
LMCH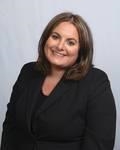 I have over 10+ years of experience working individually and with groups. I enjoy working with all ages across a wide spectrum of various mental health diagnoses including , depression, anxiety, adjustment disorders, and any addiction diagnosis. I use an eclectic approach to therapy meaning I prefer to use a therapeutic approach that incorporates a variety of therapeutic principles and philosophies in order to create the ideal treatment program to meet your specific needs.